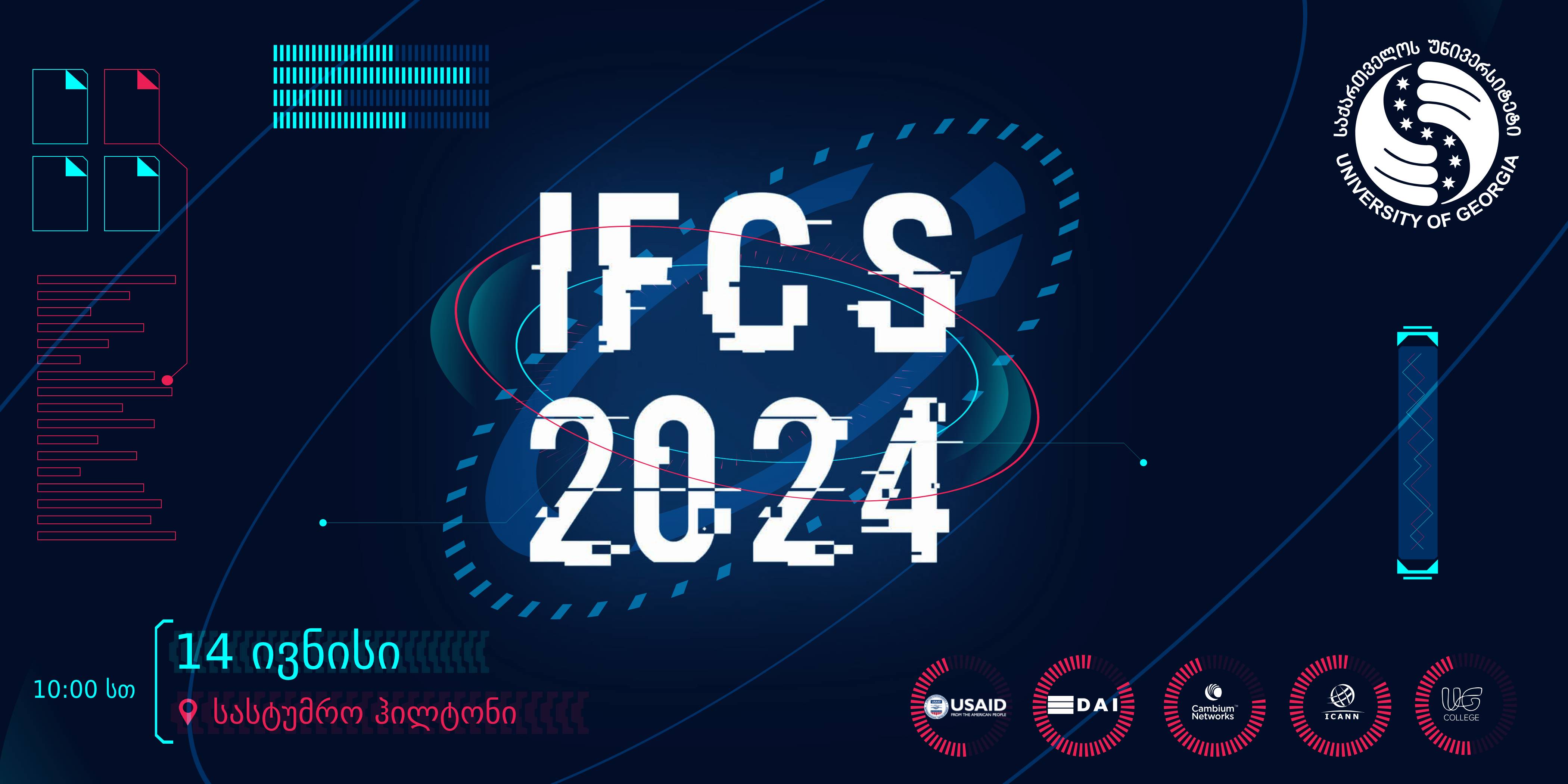 09:00 – 11:00
Arrival/Registration
11:00 – 11:30
Official opening
11:30 – 12:30
First session: "Cyber Security: Regional Approaches and Challenges"
Moderator: Lado Svanadze - "The Internet Development Initiative – IDI"
Speakers:
1. Giorgi Iashvili – IDFI Institute for development of freedom of information – CEO
2. Khatuna Burkadze - Geocase
3. Nata Goderdzishvili – Public Service Hall
12:30 – 13:30
Second session "Cyber Security Challenges in the Financial Sector"
Moderator: Giorgi Ivashvili - Georgian Information Security Association GISA, CEO
Speakers:
1. Davit Papuashvili - Deputy Head of Risk Department, NATIONAL BANK OF GEORGIA
2. Aleksandre Mezurnishvili, Information Security Manager, TeraBank
3. Gigi Gurielidze - Information Security Manager, TBC Bank
4. Nika Vachridze, BDO Georgia, Information Security Manager
14:30 – 15:30
Third session "Cyber Security and Law, Cybercrime and International Law, International Social Media Regulation Practice"
Moderator: Archil Jangirashvili
Speakers:
1. Agnes Kasper, Department of Law, Tallinn University of Technology
2. Giorgi Pirveli – The University of Georgia
3. Nini Shengelia - Digital Democracy Center
4. Michel Anisimov, ICANN
15:30 – 16:30
Fourth Session "Digital Technologies and Cyber Security in the Education Sector"
Moderator: Lado Svanadze - "The Internet Development Initiative – IDI"
Speakers:
1. Sulkhan Sulkhanishvili, Head of the information Department – The University of Georgia
2. George Gurielidze, Georgian Information Security Association;
3. George Gvasalia, Information Security Manager, Emis
4. Davit Kvatadze, CERT.GOV.GE
16:30 – 17:00
Coffee Break
17:00 – 19:00
Personal Presentations for Companies
1. BDO Georgia
2. GREENNET
3. GT Group
4. Softline
5. Cambium Networks
6. Orient Logic
77a, M. Kostava str. Tbilisi, 0171, Georgia
Phone: 2 55 22 22
E-Mail: ug@ug.edu.ge